Cleaning and Sanitizing has always been an area that has set us apart from the competition.

We've been travelling with containers of disinfectant wipes, towels, and handheld vacuums that are specialized and able to get into the seams of the equipment to ensure we get all of the dirt and sand out.

While it isn't a perfect science, we do guarantee perfect effort!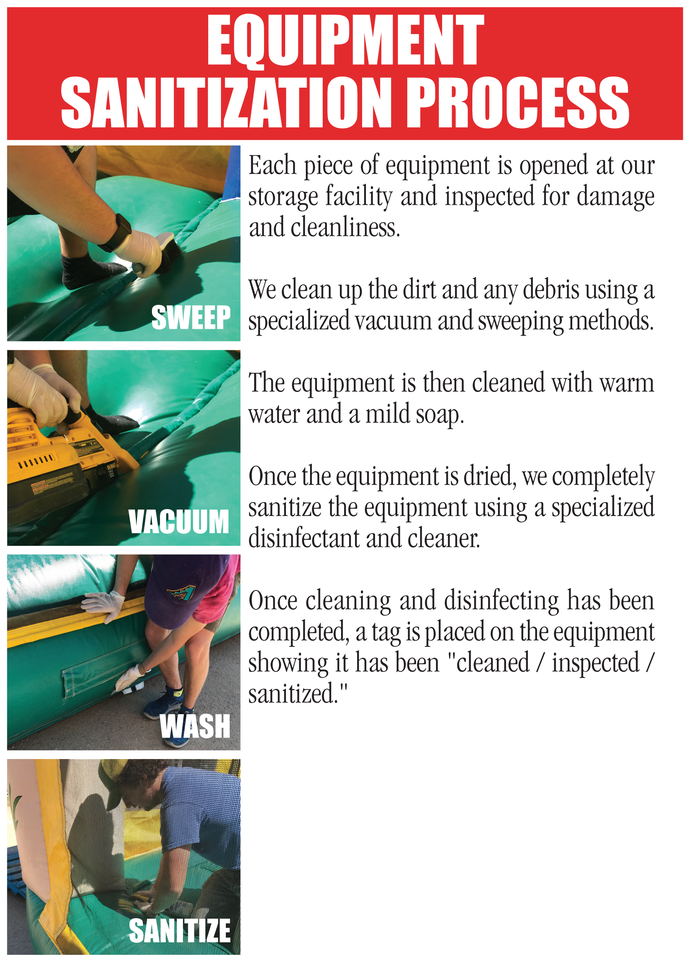 Now more than ever, it is paramount to have proper cleaning procedures to ensure the health and welfare of our customers and staff.

We created a simple and effective 4 step process that ensures the equipment you rent, is clean, sanitized and inspected for safety.

Our sanitization spray is specific to the materials used on the the equipment we have and has been verified by Health Canada to kill the Covid-19.